Family Safety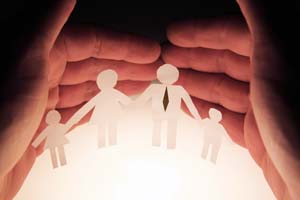 Ms. S
Ms. S. filed a restraining order in April against the father of her youngest child. In her affidavit, Ms. S. alleged various incidents of serious physical, sexual, verbal and emotional abuse. In court, Ms. S.'s attorney determined that Ms. S. was very apprehensive about testifying in Court and requested a continuance to further prepare Ms. S. to present testimony.
A contested hearing at which Ms. S. testified, resulted in the awarding of a three year order and supervised visitation for the Defendant. In addition, the Defendant was ordered to undergo a mental health evaluation and weekly drug and alcohol screens.
Through this process, Ms. S. has gained confidence and a sense of peace. Ms. S. has told her attorney that she could not have gotten through this process without her and would have dismissed the restraining order on the first court date if she was not represented by RILS.
---
Income Maintenance and Food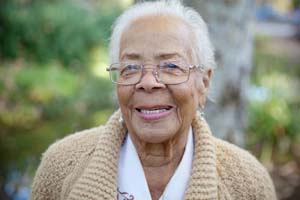 Ms. J
Ms. J., an elderly woman living on Social Security used direct deposit for many years without a problem. Unfortunately, an imposter applied online for a Direct Express card in her name, and arranged to have Ms. J's monthly SS put on the card stopping her direct deposit. The card was mailed to an out of state address.
She immediately notified Direct Express of the fraud and demanded that the card be cancelled (it was, but the imposter had already withdrawn most of that month's money).
She contacted RILS, which arranged through Social Security Administration to have auto enrollment blocked, to prevent this from happening again. The stolen funds were refunded by the Social Security Administration.
---
Low Income Taxpayer Clinic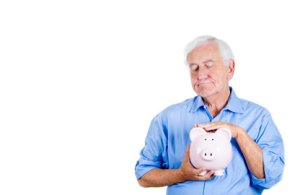 Mr. M
Mr. M., a senior citizen sold his home and placed the profits of $30,000 into an annuity. The sale was reported on his 2011 income tax return. He and his wife had no other savings. In 2012 his wife became ill and he needed a lump sum to pay for her care. He took all of the money out of the annuity. The distribution was not taxable income. However the financial management company mischaracterized the withdrawal as taxable. As a result Mr. Jones received a notice that he owed the IRS $3000 in additional taxes. He paid the bill with the money that was left after he paid for his wife's medical care. Mr. Jones did not understand why he owed taxes to the IRS. He consulted with the LITC. The clinic director agreed that the distribution should not have been characterized as taxable income. She was able to get the financial company to issue a corrected 1099-MISC form to the IRS and assisted Mr. Jones in making a refund claim. The additional taxes were abated. He received all of the money he paid back plus interest.
---
<< Last 3
|
Next 3 >>
Displaying 4 to 6 of 9 stories